If you love playing anime dating simulators, you are going to love Passion Puzzle. It is the hottest new game to hit the market and already loved by many people across the globe. Available on both App Store and Google Play, Passion Puzzle is the best game to play out your weirdest fantasies. I am sure you want to know more about the anime dating simulator game and here's an article for you.
Everything you need to know about Passion Puzzle
Passion Puzzle by Bad Boy Apps is set in a coastal city of Japan, where you visit as a tourist to de-stress and relax. During your time in the city, you meet new hot, attractive girls every day and make new friends. In the end, you have to choose between four girls — sweet Mary, charming Shantal, kinky Mika, or naive Emilia, to become your girlfriend and the love of your life.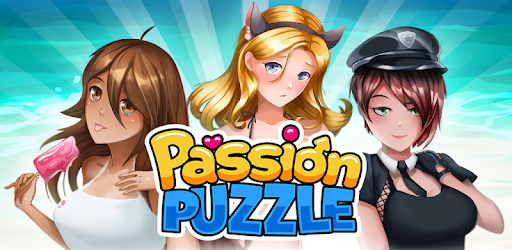 The fun is never-ending
You can either try to win the heart of one girl or all of them by moving up levels and becoming the most popular guy in the town. When you level up by playing the match 3 games, you add more personality to your characters and find out more about the girls. You can spoil the girls with gifts to woo and impress them. Passion Puzzle is all about enjoying real relationships with virtual girlfriends and having a good time altogether.
Best features of Passion Puzzle
1. Story never ends
Passion Puzzle is something that you would never get bored with. You get to build a story with every girl you meet, so there's something new happening every day. It is a nice way to break from your daily schedule and have a bit of fun without bearing any consequences.
2. Available on iOS and Android devices
Most games are available either on Android or iOS but Passion Puzzle is available of them. The game has portrayed the Japanese culture in a very beautiful manner, so it is a learning experience for you. You not only learn about the different Japanese festivals but also what they eat and the acceptable way of behaving with each other.
3. Meet new girls every day
Everyone loves to meet new girls every day and flirt with them but in real life, there can be serious consequences. You don't have to worry about that while playing Passion Puzzle and the experience is just as real.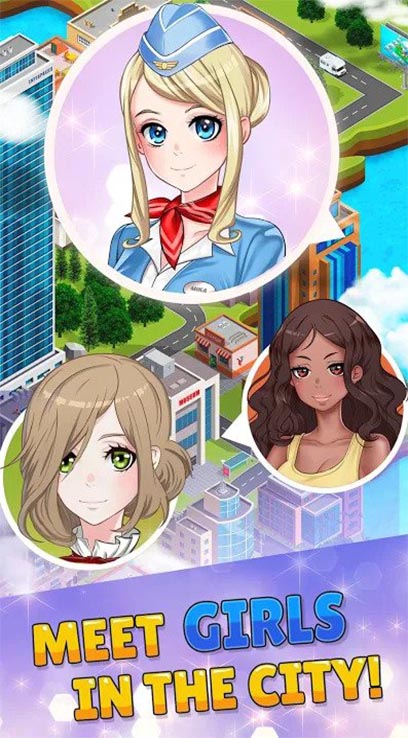 4. Storyline developed by professional scriptwriters
Passion Puzzle is the product of months of hard work to develop multiple strong storylines that are liked by all types of anime gamers. In the game, you have to ultimately choose between four girls and the story is going to be different with each of them. You can play the game four times, which isn't the kind of experience you will get from other anime dating simulator games.
Why everyone loves Passion Puzzle so much?
There are so many reasons I love Passion Puzzle. Honestly, I got addicted to it only after playing it for 10 minutes. Here are the three top reasons why Passion Puzzle is internet's current favorite:
1. Small innovations that have a big impact
There are a lot of small things like the bonuses you unlock daily or the rewards you get when you reach a new level that make the game so small. It makes you want to play the game more and move ahead in the story to get new rewards.
2. Match 3 puzzles
As a lover of match 3 puzzles, I can say that these games will hook you forever. It almost feels like an achievement when you unlock the colorful combinations and win new rewards. Bad Boy Apps regularly adds new games and levels to keep the fun going.
3. Allows you to date hot and attractive girls
There's no other anime dating sims game that you will find has girls as attractive as Passion Puzzle. It is a fulfilling experience because you get to try new things and play out fantasies that you might be too embarrassed to talk about in real life.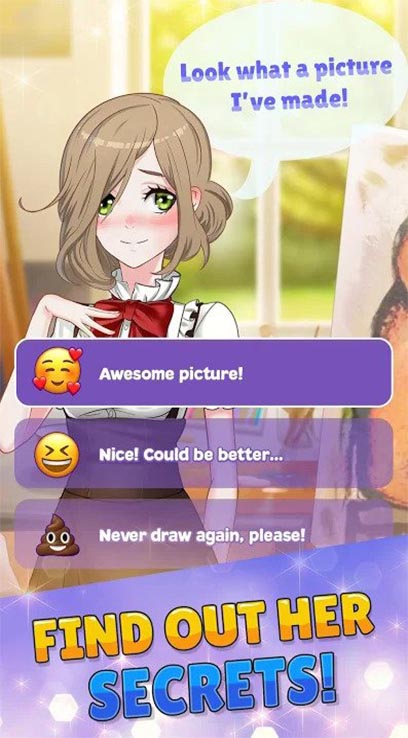 Other games by Bad Boy Apps
Bad Boy Apps is an upcoming anime game developer and has one more game to offer. Puzzle of Love is just as exciting and adventurous as Passion Puzzle. You take up the role of a popular author, who happens to live in a city full of girls. They love to flirt with you just to get a sneak peek into your latest novel. Since you are in command, you can choose to flirt back or ignore them.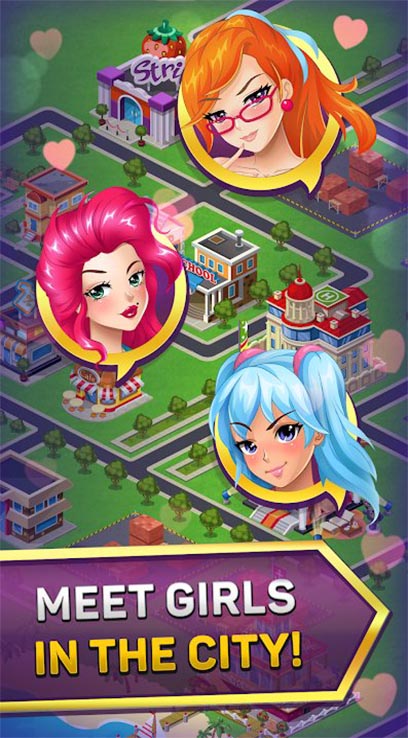 The game is available on App Store and Google Play as well, so don't wait anymore and download both these games by Bad Boy Apps. Let know us in the comments below which girl is your favorite.