One of the best anime dating sims games in the market currently is Puzzle of Love and it is just the right game you need to start your obsession with this genre. It is developed by Bad Boy Apps and puts you in the shoes of a popular author who happens to live in a town full of young, attractive girls.
If you are new to dating simulator games, you probably don't have any idea about how to make them fun and interesting. And that's why I have made a list of eight tips that you should use while playing Puzzle of Love. Let's get started!
2 important tips to remember while playing Puzzle of Love
1. Play the game daily to unlock new rewards
If you want to keep things moving and meet new girls, you need to play the game daily. You don't have to invest a lot of time. A few minutes to half an hour will keep up with the story's pace. Puzzle of Love has a very interesting storyline, so you won't get bored. Instead, the game will completely suck you in and you won't know that hours have passed and you are still playing it.
2. Make decisions wisely because you can't replay chapters
Puzzle of Love has a strong storyline, which is divided into several chapters. However, you can replay the chapter, so make sure all the decisions you make are well-thought and not hasty. You don't want to make a wrong decision and regret it throughout the remaining game. If you are confused whether you should go ahead with a particular decision or not, take a few minutes to think about the outcome of your choice.
2 tips that will always come handy while playing Puzzle of Love
3. Switch between girls effortlessly
In Puzzle of Love, you get to meet thousands of girls, so don't stick to one girl throughout the entire game. Switch between girls regularly to pick your favorite ones and then date each one of them to find out which one is the best for you. It is going to be a difficult choice but it will be very fun because the girls will try to impress you and fight for you. Who doesn't like drama?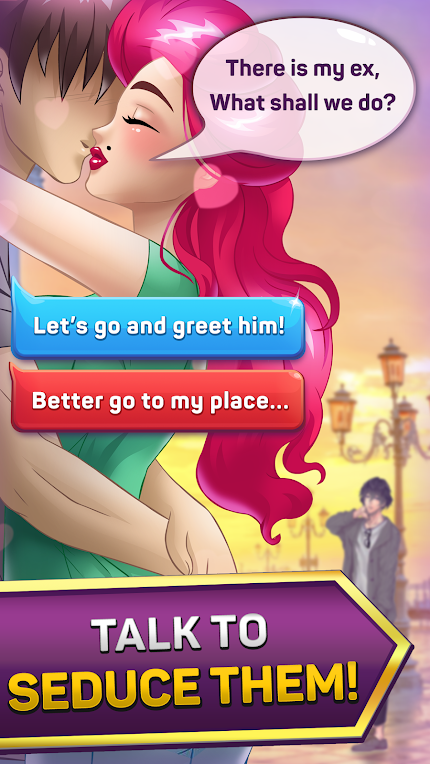 4. Change your avatar regularly
Keep things fresh in this game by Bad Boy Apps by changing your avatar regularly and impress different girls with your style and confidence. Every girl in the game has a different personality and if you want to win all of them, you need to impress them by changing clothes and hair color.
2 quick tips that will get you girls on Puzzle of Love
5. Play match 3 puzzles to unlock new rewards
If you love match 3 puzzles, you are going to love Puzzle of Love. The more puzzles you play, the more levels and rewards you unlock. If you want to move ahead in the game faster, you will have to play these puzzles often.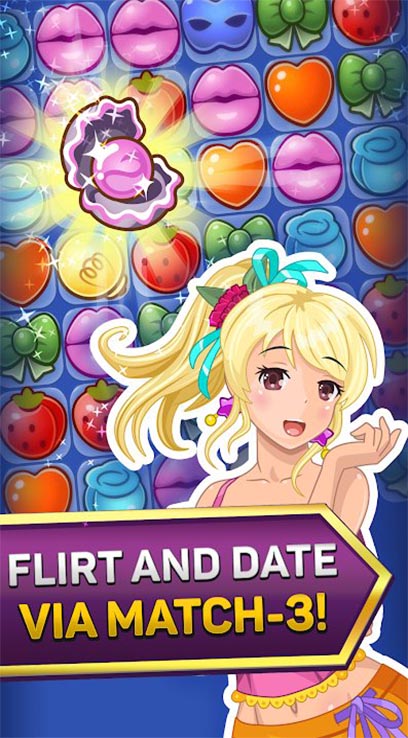 6. Date as many girls as you can
Puzzle of Love is all about dating girls and getting ready to enter a real life relationship. You don't want to waste too much time behind impressing one girl in the game because there are many others waiting to be impressed. Date as many girls as you can and keep the fun level up and going. Make decisions that you get surprised by and you will enjoy the game thoroughly.
2 tips for enjoying Puzzle of Love
7. Don't forget to play out your crazy fantasies
All of us have fantasies that we are too embarrassed or afraid to tell our friends. On Puzzle of Love, no one is going to judge but in fact, help you fulfill your fantasies. If you have something in mind, like dating three girls at a time, then go ahead and life it out. Life is too short to miss out on the fun. Puzzle of Love keeps your story private, so no one has access to it but you.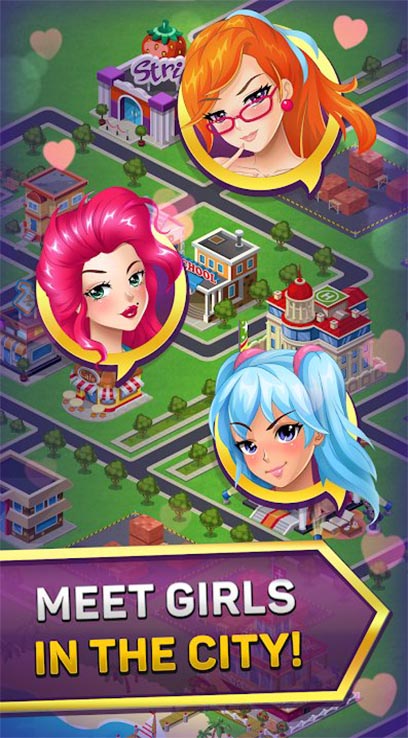 8. Woo the girls with gifts to get something romantic in return
In the beginning of the game, you will see that the girls keep coming to you but as the game proceeds, things start to change. Girls flirt with you only to know what story you are writing but once they get to know it, they won't entertain you much. If you want to keep up the flirting and romance, flirt with them and also give them nice gifts. Your romantic gesture will keep the girls hooked and they will be ready to do anything you want.
After you finish playing this game, make sure to try another super interesting game by Bad Boy Apps called Passion Puzzle.